J A & SON carries a wide range of specialist glass handling equipment, with round-the-clock service and expert advice to ensure your job is completed to the highest standard every time.
Glass lifting equipment
We know that any fit out takes time to get right, and manoeuvring panels of fragile glass can be a complex task. We have a wide variety of battery operated vacuum lifters suitable for both curved and flat surfaces.
Glass lifters
Self propelled glass lifters
A frame trolleys
A frames trolleys are an essential part of any project where glass needs to be moved around the work-site safely and easily. We have a variety of trolleys to suit all environments made to the highest standard in Australia.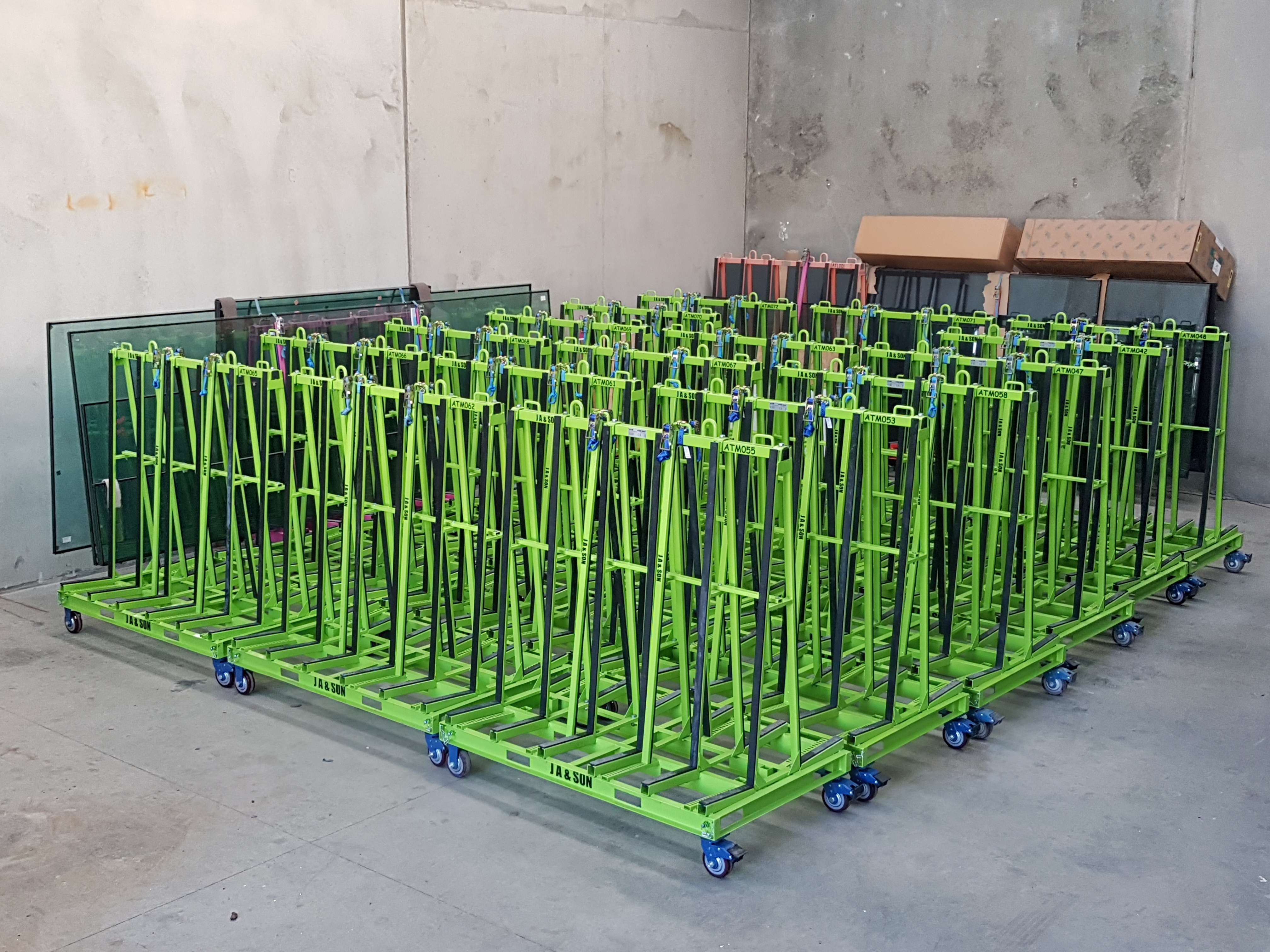 Cranes
Pivotal to the operation of some of our glass lifting equipment, we have an array of manual and powered cranes to ensure safe manipulation of glass on your work-site.