Installation of the skylight roof to the penthouse suite at the iconic Eastbourne apartments overlooking Fitzroy Gardens.
We used our new glass lifter manipulator attached to one of our mini crawler cranes. This setup enabled us to easily manoeuvre the glass through the pre-constructed framework.
This was the best way to safely install glass from within the building – replacing the need to utilise a large mobile crane and costly road closure of the busy street below.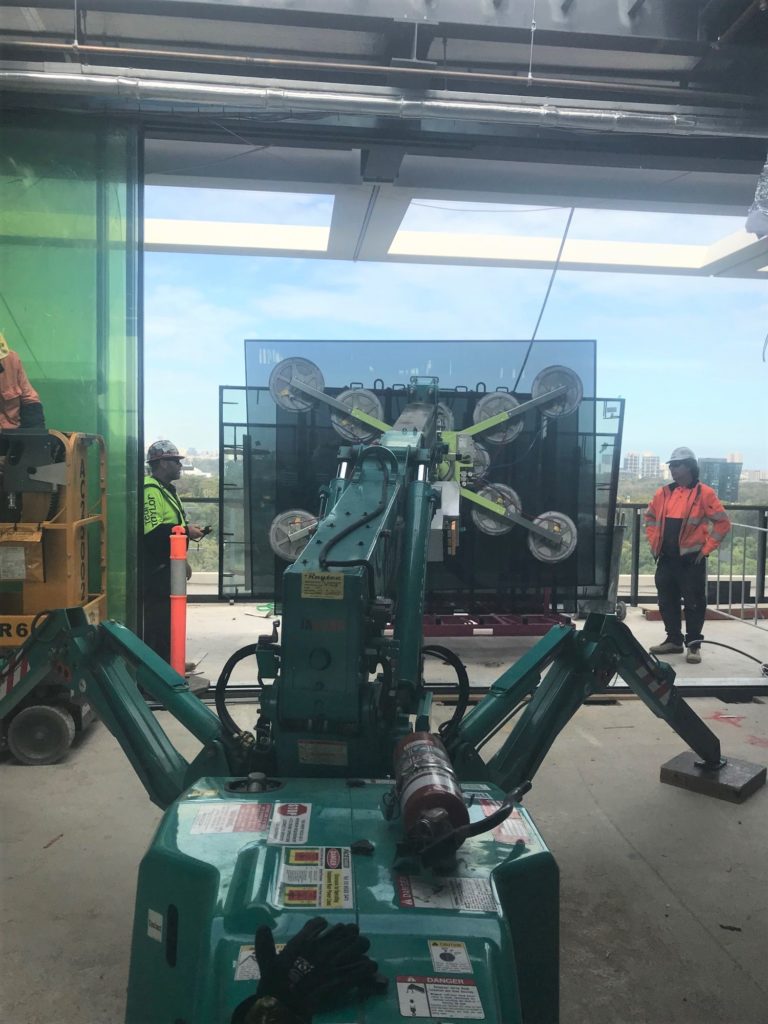 We worked with